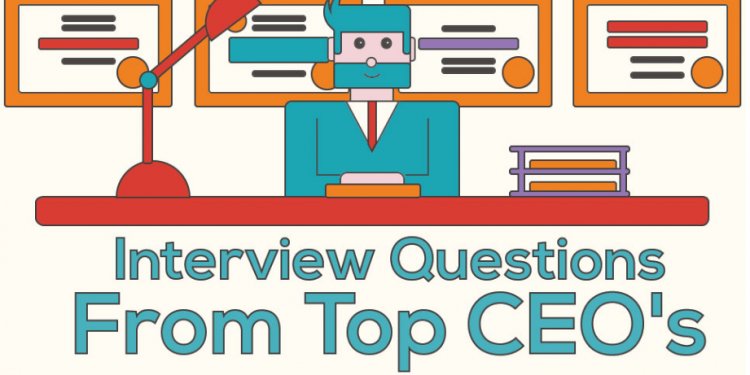 Top 10 interview questions asked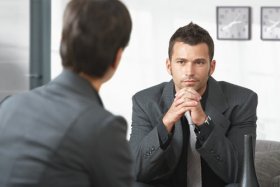 How many of you had stumbled upon an interview question you haven't prepared yourself for, and your mind drew a blank? Sensing that awkward silence, you blurted out whatever words you could find and desperately made sentences out of them. The interview ended moments later, and as you reflect back on what you had said, you dreadfully realized those words don't make much logical sense!
Okay, if you are looking for a job now, then you're in luck. This is a guidance post of ten most common interview questions that you might be asked for your upcoming interviews. If you're still sending in your resumes to companies, I've also posted an earlier entry that you can refer to: 7 Great Ways to Get Your Resume Noticed.
Without further ado, here are the top 10 questions, let's get started!
10. "Tell me about yourself?"
This is typically the first question the interviewer will ask once you've taken your seat. This is the opportunity for the interviewer to assess you as a person through what you say and how you deliver it. As they always say, first impression is at utmost important, so you've to make sure you've prepared yourself adequately to answer it. Keep it short and succinct, preferably within 2 – 3 minutes.
How should you reply then? Like I said, you should have done your research on what the company expects from the candidates before heading for the interview. Your answer then, is to address how your qualities (e.g. qualifications, personalities and work experience) are relevant to the position in question. Therefore, you should only convey information applicable to what is required for the job, but not irrelevant ones pertaining to your family or personal events, for instance.
9. "What are your weaknesses?"
At first glance, this seems tricky. On one hand, you can't reveal that you lack what it takes for the job; on the other, it will be an obvious lie if you claim you don't have any weaknesses. What should you disclose then?
If you have thoroughly gone through the company's profile and such, you will by now understand what qualities are considered strengths, and what are not. Now, there are several ways to answer double-edged questions like this.
With your knowledge of what constitute as weaknesses that are frown upon by the interviewer, you can admit to those which you have that are impertinent to the job requirement. Secondly, you can mask strengths as weaknesses. For instance, you can say you are a very meticulous person who gets picky with details of a project (for this to work though, the job must be one that is particular about specifics). Last but not least, you can confess to past weaknesses but show how you had triumphed over them.
8. "What is your greatest accomplishment?"
Although the interviewer is asking you about your greatest accomplishment, you still have to choose one that is more professionally relevant. This is a good time to illustrate how you can contribute to the company if you are successfully recruited, so it will be to your advantage if you mention an achievement that applies to the position.
Let's say you are applying for a position that requires a significant amount of problem solving and troubleshooting. You might want to talk about a time when you resolved a persistent problem that had plagued your company for years. You can explain how you initiated some research and made a useful suggestion that was eventually implemented to all departments. If possible, quantify your results in terms of savings made and increased productivity for instance.
7. "Why did you leave your last job?"
There are various legitimate reasons for leaving a job. Yet, when it comes to interview, try to answer positively rather than complain about what made you unhappy. Talk in relation to your career goals and how the job you are applying provides a better environment for growth than your previous job. As always, angle your reply in such a way that what you had learned in your previous job had enriched you with valuable skills for the current position.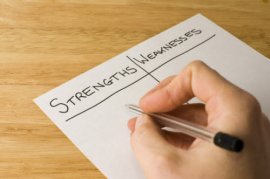 Here, the interviewer is trying to gauge how much the job fits to your expectations. You had probably quit your last job because you were unhappy about something. The interviewer wants to make sure that you will be committed to the job and not leave because your expectations are not met again.
6. "Why do you want to work with us?"
More likely than not, the interviewer wishes to see how much you know about the company culture, and whether you can identify with the organization's values and vision. Every organization has its strong points, and these are the ones that you should highlight in your answer. For example, if the company emphasizes on integrity with customers, then you mention that you would like to be in such a team because you yourself believe in integrity.
It doesn't have to be a lie. In the case that your values are not in line with the ones by the company, ask yourself if you would be happy working there. If you have no issue with that, go ahead. But if you are aware of the company culture and realize that there is some dilemma you might be facing, you ought to think twice. The best policy is to be honest with yourself, and be honest with the interviewer with what is it in the company culture that motivates you.
5. "Why did you apply for this position?"
Even if it's true to a large extent, don't give them the vibe that you applied for this job because you were retrenched from your previous company. Or for that matter, don't give the impression that you are here because you need to make a living. Any company wants someone who is committed to the organization and eventually developed a sense of belonging with it. It doesn't help claiming that you're here for the monthly paycheck.
In fact, the best way to answer this question is to spend some time examining what you like or would like about your work and the company. It is likely you will find something, such as the culture, work environment, meaning of your work, etc. If you didn't find anything, then you should seriously consider if this is the right job for you.
Once you know why you want this job, you can then answer them in a manner that'll relate how well you fit with the position. For example, if you like the customer service work involved because you enjoy communicating with people, bring up that sociable personality of yours. Convince them that you'll fit in very well here, and you'll in turn convince the interviewer that you'll be an asset to the company.
4. "What would you like to be doing five years from now?"
Again, this question is asked to find out whether you are committed to the job. The fact is that there are people who hop from job to job, and that is because they don't really have a solid plan to follow.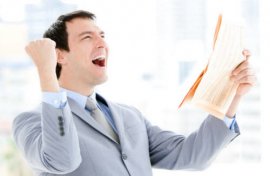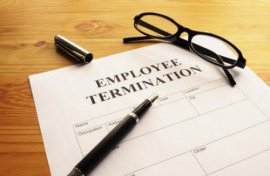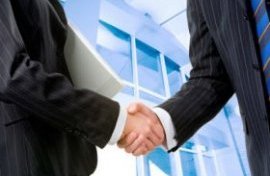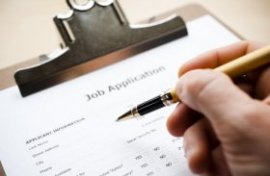 Share this article
Related Posts