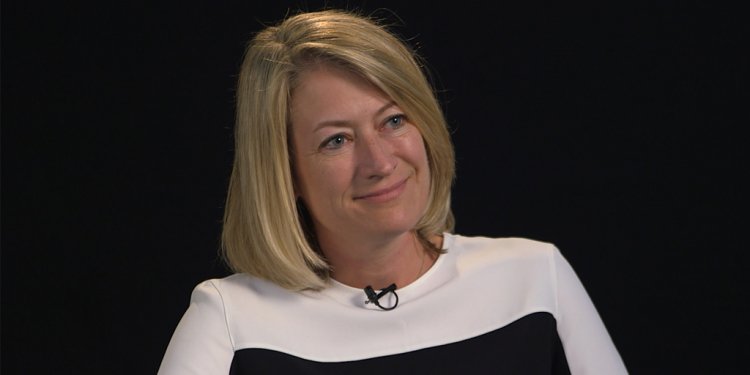 Technology and Recruiting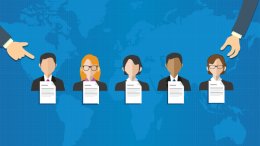 This framework generalizes the recruitment value chain and ignores thousands of startups and innovations that haven't had widespread impact. And the emergence of a new model doesn't make a previous one redundant (e.g. job boards are widely used today) — but it does provide context for when and how many well-known companies have emerged.
Before diving in, observe that innovation over the past 20 years has been horizontal (left to right), and constrained within specific steps in the value chain.
That's all changing in 2016.
The recruitment value chain
First, let's take a look at the defining models and companies that have shaped each step in the value chain, before examining the biggest trends shaping the industry today. We've simplified it into three understandable steps — find the candidates, track the process, then do the process.
Find the candidates
In the beginning there were newspapers. If you wanted to find candidates, you paid for an ad in a physical newspaper. Simple, effective and expensive. Hello, internet.
Wave 1: Online job boards. Online job boards emerged in the late-1990s to steal eyeballs from newspapers and print media. The defining companies of this era were Monster, CareerBuilder and Craigslist — completely reshaping the job advertising and search experience for both employers and job seekers. Despite becoming obvious targets of disruption, job boards still contribute 10-15 percent of hires in the U.S.
Wave 2: Active versus passive sourcing. In the mid-2000s, social networks split the market into categories of active and passive candidates. Job boards were for active candidates, but they were limited to traffic they could earn or buy. Then Indeed found it easier to aggregate ads from other websites, and introduced "pay-per-click" job advertising. Job aggregation became the dominant model for active sourcing — Recruit Co. acquired Indeed in 2012 and drives 58 percent of external hires in the U.S.
2016 will be remembered as a watershed year in recruitment services and technology.
But the defining company of this period was LinkedIn. It created a new category for passive sourcing by bringing profile data online. Now anyone could search for potential candidates, whether they had applied to a job or not. Previously, recruiters had an information arbitrage over employers, thanks to their "proprietary" databases. No more. Candidate data became free to anyone with the tools and skill to find it.
Wave 3: Employer branding and sourcing tools. The job board model was soon attacked by a different source of data — company reviews. Glassdoor crept onto the scene, applying lessons from Expedia and Yelp on the power of user-generated content. It quickly added an Indeed-style aggregator to become the fastest growing job site, visited by nearly 50 percent of U.S. job seekers at some point during their search.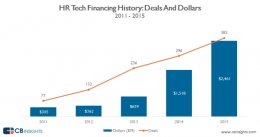 Meanwhile, passive sourcing became recognized as a distinct activity within recruiting, supported by an entire category of new tools and technology. The biggest innovations in this period are people search engines that aggregate profile data from across the web — e.g. Connectifier (acquired by LinkedIn), TalentBin (acquired by Monster) and dozens of others still fighting for share.
Track the process
The applicant tracking system (ATS) is the CRM of recruiting. Most companies are stuck using old, ugly technology they need but don't like.
Wave 1: On-premise ATS. The ATS emerged as a distinct category of software in the 1990s. Like most software in that period, it was installed on a customer's server, and focused on enterprise companies. The defining company of this period was Taleo, which successfully navigated the move to SaaS (in Wave 2) and was acquired by Oracle for $1.9 billion. It still dominates the market with 36 percent share.
Wave 2: The move to SaaS. In the early 2000s a new category of "web-first" ATS emerged, in line with the general trend to SaaS. New players gained share, including Jobvite and iCIMS. This wave also saw consolidation, with enterprise incumbents Oracle and SAP seeking to establish full suites of HR software.
Wave 3: The new breed. Then expectations changed. Enterprise software needed to be effective and sexy. A new breed of ATS emerged — user-friendly, mobile-first, open to integrations and free of technical debt. In the last few years more than $100 million of investment has flowed to new players, including Greenhouse, Lever, SmartRecruiters and Workable. It remains a brutally competitive space, and the winners will combine product innovation with aggressive marketing and sales.
Do the process
Despite 20+ years of technical innovation, most money in talent acquisition is still spent on recruitment service providers — both external and internal.
synonym for self-made
booker t washington self made netflix
no such thing as a self made man
printable self made coupons
définition self made man
self made banners
self made inventions
self made 2 music videos
american made self propelled lawn mowers
self made marketing reviews
self made man shirt
richest self made people
meek mill self made 3
self made studio md
selfmade object
self made man t shirt
21 success secrets of self made millionaires brian tracy
who made the oldest signed self-portrait by a woman in western europe?
download rick ross self made 2 album free
famous self made millionaires
self made volume 2 free download
richest self made people in the world
barchino carpfishing self made
rick ross self made 2 mixtape free download
self made toys
self made house
self made birthday invitations
is kylie self made
quotes on self made success
self made christmas card ideas
self made millionaires 2014
the self is not something ready-made
self made 4 album
drop dumplings made with self-rising flour
self made rocko
self made greenhouse
meek millz self made 2
america's richest self-made woman
download maybach music self made
a self made mongrel
self made advent calendars
young ma self made download
names of self made millionaires
self defense made simple
self made millionaire statistics
rick ross self made 2 download
self inking stamps custom made
self made 2 album mp3 download
self made bookshelf
self made businessman in dubai yusuf shah
arbonne made in the shade self tanner review
rocko self made album
the self made tapestry
self made boric acid suppositories
self made tattoo studio
self made tattoo font
octavia spencer self made netflix
m.i.a self made
self made poison ivy costume
self made vol 2 cd
Share this article
Related Posts