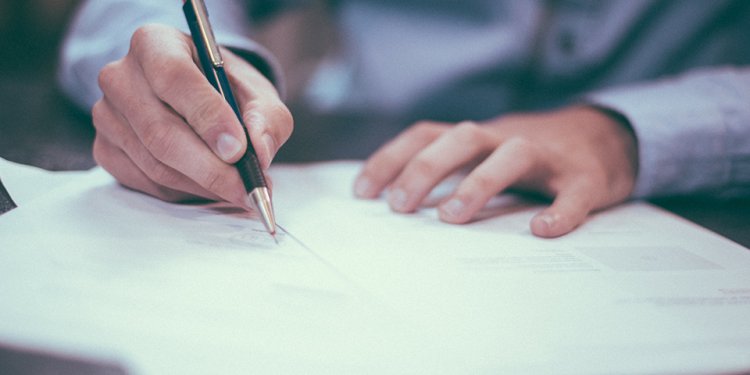 Psychology internship interview questions
Competition for psychology internships is fiercer than ever. These days, only 75 percent of clinical and counseling psychology students are able to find the yearlong training experiences they need to graduate. What does this mean for students gearing up for internship interview season? Stock answers simply will not do.
"Now more than ever, it pays to be prepared for your internship interviews, " says Gerald Nissley, PsyD, who matched on his first try. "They really do make or break students' applications."
According to training directors and other experts, here are the top five questions to be ready for:
Why do you want this internship?
"If your response to this question is, 'Because I want to work with a diverse group of clients' or 'Because this is the best training facility in the country, ' you might as well just get up and leave, " says John T. Carlsen, PsyD, the director of the Professional Development Institute in Chicago. Instead, be specific. If you're interested in diversity, name the types of clients the clinic attracts and why you want experience work with them. If you want to learn about particular interventions or approaches the site is known for, name them — that shows you've done your homework, he says.
This question enables you to demonstrate your match with an internship site, says David Jacobs, PhD, who conducted internship interviews at a training site in Southern California. He recommends that you make two lists: One should include facts about the site — who it treats and how — and the other should include your own training experience and future goals. Compare the two lists to find connections, Jacobs says, and then practice articulating those connections in a way that emphasizes your experience and what you hope to learn in the future. You might, for example, say, "I use applied behavior analysis to foster social skills in children with autism, but you use a modified version of the therapy with a higher success rate. I'd like to learn more about your techniques."
"A specific connection like this blows interviewers away, " says Carlsen.
Tell us about a good and bad experience you've had with a client.
The answer to this seemingly innocuous question can be critical to a successful interview, and people often botch it, says Nissley. "Many students shy away from sharing their weaknesses or an intervention that didn't go well because they know they're competing with a group of equally talented and skilled students, " he says.
That's a mistake, because training directors don't expect you to be perfect. Rather, they want you to demonstrate a penchant for self-reflection and a willingness to learn and grow, says Nissley.
When an interview board asks you about a less-than-ideal client interaction, dive in, Williams-Nickelson suggests. Be specific, saying where you went wrong, how you consulted a supervisor for advice and what you learned from the mistake. For the positive example, also be specific, demonstrating growth and self-reflection, she adds.
What is your professional philosophy?
Interviewers ask this question to get a glimpse into your character and background, says Williams-Nickelson. Discuss your history and pick out an event or two that motivated you to pursue psychology, she says. Start with a succinct statement such as, "I believe that every person carries within them the ability to thrive and grow, and it's my job to help them learn and tap their own resources, " says Williams-Nickelson. Then go into detail on how you came to believe this. As with all these questions, however, don't go off on a tangent or over-share, she adds.
This question also presents a good opportunity to share any professional work you might do on your own time, says Jacobs. If you have a psychology-focused blog or Twitter account, let your interviewers know. But don't just direct them to your site, says Jacobs; explain how it's helped you develop as a clinician or researcher and what you've learned from the experience. If it seems appropriate, you may also want to outline your social media policy — how you use such sites to promote your work without compromising your relationships with clients.
Where do you see yourself in five years?
Demonstrate that you have a big-picture plan for your career, says Williams-Nickelson, but also tell the interviewer what you will do immediately following the internship. Do you plan to work in a rural practice or join the National Service Corps to pay down student-loan debt? Do you hope to open your own practice? Let your interviewers know your long-term aims, says Carlsen, and explain how their site can help you realize these goals.
future bass
future diary characters
future ford clovis
future goten
future hendrix
future husband
future islands
future kind
future kids academy
future me
future nostalgia tour
future olympic sites
future of shiba inu
future proof
future quotes rapper
future technology
future the rapper
future us open sites
future you deserve it
future yeezy releases
future about me
future after pandemic
future against all odds lyrics
future of top glove
is top ships a good investment
future between
future war between india and pakistan
future relationship between uk and eu
future by paramore lyrics
future by red velvet
future didn't even know it
future for the streets meme
future in 8 mile
future in tagalog
future made of virtual insanity
future made of
corning future made of glass video
future off road suvs
future on computer meme
future on youtube
future of outside broadcasting
future past review duran duran
future pro basketball goals
future through football academy
future to the streets
future until
future vs forward
future vs option
via future
future with covid
futurology analysis
futurology degree
good futurology podcasts
futurology language
futurology twitter
futurology techniques
futurology youtube
futurology in malayalam
futurology in art
future and ciara
future cars
future electronics
future engineers
future girlfriend
future market
future net worth
future nostalgia
future of cryptocurrency
future quotes for her
future questions
future tense conjugation
future young thug
future younger
future zodiac sign
future after hours atlanta
future after ciara
against future generations
future of top shot
future at computer meme
future at rosebar
future beyond shell
but future focus
fridays for future contra argumente
future fit break even goals
future for frontliners scholarship
future from a16z
future from where
future in latin
future like ours marquis
distant future opposite of
opposite of future in english
future out of band
future over your head
future over my head
future spoil her till she a brat lyrics
future towards a
future and ciara son
future up or down
up future africa
future via-nett kft
folly future via
future without dreads
futurology ai
futurology and education
futurology class
futurology discord
futurology delphi method
futurology la gi
futurology in education
futurology methods
futurology manic street preachers review
futurology predictions
futurology private reddit
futurology review
futurology synonyms
futurology trends
futurology what is the meaning
future and drake
future days
future gohan
future lori harvey
future memes
future tense of except
future from where
future in sight
future tense into passive voice
next future of epl
future past duran duran lyrics
future pro bowl locations
future pro sports management
futurology magazine
futurology tracklist
future bass
future children
future career quiz
future gif
future me
future net worth 2021
future questions to ask your boyfriend
future super bowl locations
future wife
future xanax damage
future after pandemic
future of top ships
future before rap
future beyond
future of work during covid
future from atlanta
future in front of
into future treasures
future off facebook activity
future on russell wilson
future on tour
since future tense
future with glasses meme
future within
futurology in education in hindi
definition for futurology
future electronics
future how many how many
future ford roseville
future perfect
future progressive
future utility converse
future value of money
future after that
future among us meme
future all around rope
future at rosebar
future between us
future but we can prepare for it
the future of made in china
Share this article
Related Posts