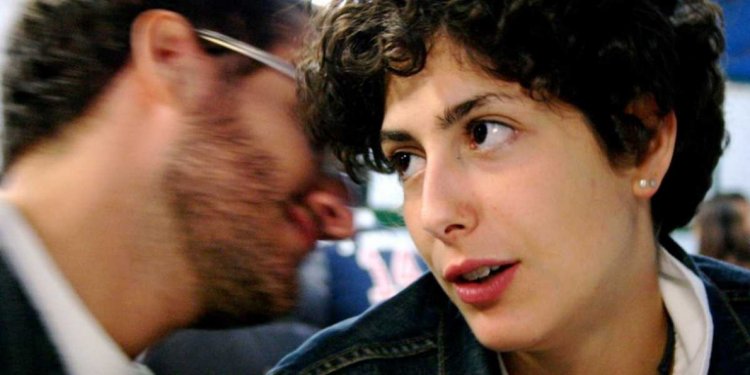 Typical internship interview questions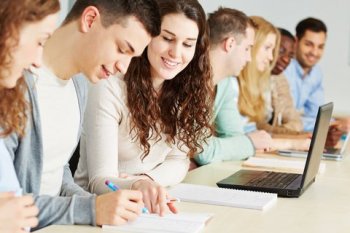 The internship interview is both an opportunity to highlight your suitability for the internship job and an opportunity for you to assess if there is a good fit between the internship and your career and learning goals.
Feel prepared and confident for your internship job search by anticipating the likely interview questions you will be asked. Answering these questions confidently and professionally ensures you stand out as an impressive internship job candidate.
Generally questions around the knowledge requirements for the internship job can be answered by reviewing your resume as they refer directly to your qualifications and training and whatever work experience you have.
Interview questions about your knowledge
These knowledge requirements will vary depending on the employer and the type of internship you are looking at. However you can expect internship interview questions such as:
"Which of your courses or activities has helped prepare you for this internship?
"What is your dissertation about and how did you decide on the topic."
"What factors did you consider when choosing your major?"
"Why did you choose the extracurricular activities you did?"
Internship behavioral interview questions
Internship candidates generally lack professional experiences so internship interview questions will focus on the necessary competencies or behaviors for the position rather than work-related questions.
Based on the premise that your past performance is the best predictor of your future performance, you will be asked competency-based (behavioral) questions that require you to provide specific examples of when you have previously demonstrated that competency.
Reflect on your past experiences, select appropriate examples and plan your answers using the following structure:
Describe the specific situation you were involved in
Detail the action and steps you took
Outline the results and outcome of your actions. What happened, what was accomplished, what did you learn?
Expect internship interview questions that explore these key competencies required for an internship job.
Initiative
"Give me an example of when you have done more than required in a course."
"Describe a time you have had to overcome a major obstacle."
"Tell me about a time that you improved on an established way of doing something."
In your interview answer describe your ability to be proactive, to take imaginative steps to overcome obstacles, generate new ideas, take advantage of opportunities and do more than required. If you have no work experience to draw on, refer to your course, your school activities and your extracurricular and sports participation to find examples. Make sure the example clearly relates to the competency.
Problem-solving
"Tell me about a situation where you had to do research and analyze the results for a complex assignment."
What types of information did you use to choose your school, how did you evaluate it?"
"Describe a tough academic decision you had to make, how did you go about this?"
"Describe a situation where your initial approach failed and you had to try something different to meet your result."
In your interview answer show your ability to gather relevant information and identify issues or problems. Describe how you organized the information, compared data from different sources, considered alternatives and identified the most appropriate course of action taking into consideration your resources and any constraints.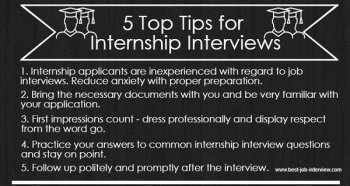 Planning and Organizing
"Tell me about a time you had a particularly heavy course load, how did you manage your time?"
"Describe how you have balanced your academic work with your extracurricular activities."
"What objectives have you set for this year, what steps have you taken to ensure that you are on track?"
In your interview answer show your ability to plan ahead, determine priorities, establish schedules and manage deadlines. Describe how you have effectively managed competing priorities, multi-tasked and achieved the necessary outcomes.
Learn and apply new information
The internship interview will explore your ability to learn quickly and willingly.
"Give an example of when you were able to learn something complex in a short period of time."
"Describe a time when you felt overwhelmed on a project or assignment. How did you deal with it?"
"Tell me about recent feedback you received from a teacher or supervisor. What did you do with this knowledge?"
In your interview answer show you are able to assimilate and apply new information or knowledge in a timely manner. Indicate your high level of interest in learning and your resourcefulness and innovative ability in acquiring knowledge. Include your attempts at self-improvement.
Work as a member of a team
"Tell me about a situation when you had to work with other students to achieve an objective."
"Give me an example of when you had to gain cooperation from someone who was being difficult."
"Describe a group project of which you are particularly proud, what was your contribution?"
In your interview answer describe how you have worked effectively as part of a team or group to reach an objective, your ability to respect the needs and demands of other team members and to make a valuable contribution.
If you have no work experience you can refer to group assignments or projects, team sporting activities and community work you may have been involved in.
The employer will also want to investigate your work standards during the internship interview. Expect questions like:
"Tell me about the course that has given you the most problems. How have you handled it?"
"As a student how did you define good performance? Give me an example of when you achieved this."
And your motivation for this internship?
"Why do you want an internship with this organization?"
"How will this internship help you meet your career goals?"
For a comprehensive guide to mastering competency-based or behavioral questions go to the behavioral interview guide
This interview is the final step to being accepted for your internship, put the effort into preparing properly for it and you are on your way to success.
Have a list of good questions ready to ask in your internship interview.
seeing green lyrics
green kitchen
benefits of green tea
green river
draymond green stats
green tree python
green acres cast
green smoothie recipes
red light green light
green lantern pizza
green dot card
green card news
green boots
green jordans
gerald green
green flowers
green lantern cast
green iphone 12
how to cook green beans
green felt freecell
green apple
green man gaming
green couch
thuja green giant
green leaf
blue-green
blue green algae
big green egg grill
green hoodie
jamychal green
green knight movie
green check mark
what colors make green
green bay schedule
stuffed green peppers
green mountain coffee
megan fox brian austin green
site:https://foodietune.com/matcha-green-tea-lamingtons/
green velvet couch
green dot app
green tomatoes
green curry
green kitchen cabinets
army green
green street hooligans
green giant
massage green spa
green stones
sage green bridesmaid dresses
green calcite
arizona green tea
can dogs eat green beans
the big green
green iguana
maggie green
green dot phone number
jordan 6 electric green
jade green
green houses
green felt solitaire
iphone 11 green
sauteed green beans
green hills
green sea turtle
tf green airport
sea foam green
green olive
the green hornet
chloe green
red green colorblind
green crack
dark green dress
green card status
true green
green shoes
baby's poop is green
green river utah
putting green
green shades
green white red flag
green bay packers roster
sea green
green heels
green river college
green mucus
green bay packers rumors
green color palette
village green apartments
green revolution
village green
sage green nails
recipe for fried green tomatoes
neon green aesthetic
Share this article
Related Posts