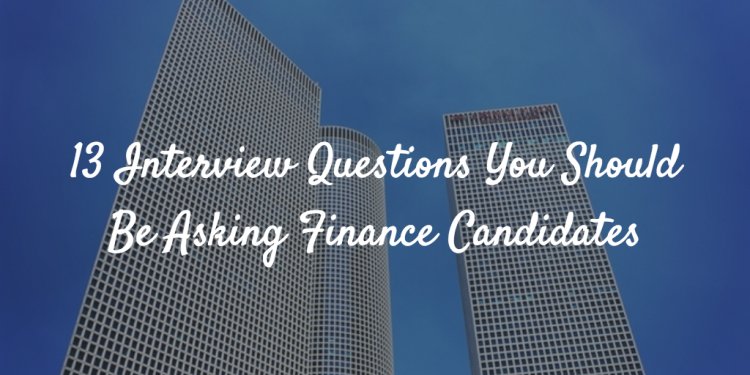 Finance test for job interview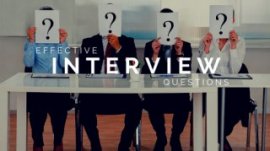 Are you looking for effective interview questions to ask accounting and finance job applicants? We've covered the interview process for hiring managers, such as how to ask the right questions to address a resume gap, how to assess an applicant's soft skills and how to evaluate financial analyst
It's also important to have a strategy for hiring accounting and finance employees, and Robert Half offers many free resources, from the Salary Guide to Benchmarking the Accounting and Finance Function to guide you through the hiring process.
Before you know it, you'll have a stack of resumes for top accounting and finance talent you want to pursue, and you're going to want to assess the candidates' knowledge with questions that can be tailored to the varying skill levels and job types.
Here are 10 interview questions to ask — and 10 more below:
"What is the difference between accounts receivable (AR) and accounts payable (AP)?"
This is one of many elementary interview questions that you can use to find out more about the general accounting knowledge of entry-level job candidates for bookkeeping or accounting clerk openings. Verbal and non-verbal responses will reveal whether the applicant understands accounting fundamentals.
"When a company is using double-entry accounting, what elements of a given ledger must be equal?"
This is another fairly basic inquiry. Candidates with some accounting training or experience should have no trouble answering it. As with question one, how the applicant replies may show you he or she is under- or overqualified for a junior-level position.
Find out what attracts accounting and finance professionals to work for a company.
"If a company has three bank accounts for processing payments, what is the minimum number of ledgers it needs?"
Use this as a starting point to explore a candidate's knowledge of ledgers. Observe the candidate's initial reaction and use it as a leaping off point for further discussion of skills related to the opening you are trying to fill. Expect the response to reveal the extent to which the candidate has thought through how accounts relate to lines of business and generally accepted accounting principles.
"What are two or three types of special journals?"
While still a fairly basic question, you may tailor your follow-up queries according to the specifics of your business or to the candidate's work history. Or, as a skill test, you could present a few journal samples and ask the applicant to explain them. The way the applicant responds will show the skill level in identifying mistakes or omissions.
"What methods have you used for estimating bad debt?"
This question can open a conversation about the ways the applicant has approached this routine process with previous employers. This line of inquiry allows recent grads to apply theoretical knowledge in venturing educated guesses. The applicant's answer will reveal the level of understanding of the methods most commonly used and could open a dialogue about how your company handles this.
"Why is it easier for someone to perpetrate fraud using a journal entry than with a ledger?"
Accounting professionals, particularly those who have managed ledgers or worked as full-charge bookkeepers for more than a couple of years, should be able to speculate on this scenario. A candidate with more formal training specific to auditing or fraud analysis will likely explain this thoroughly and be able to provide examples.
Share this article
Related Posts