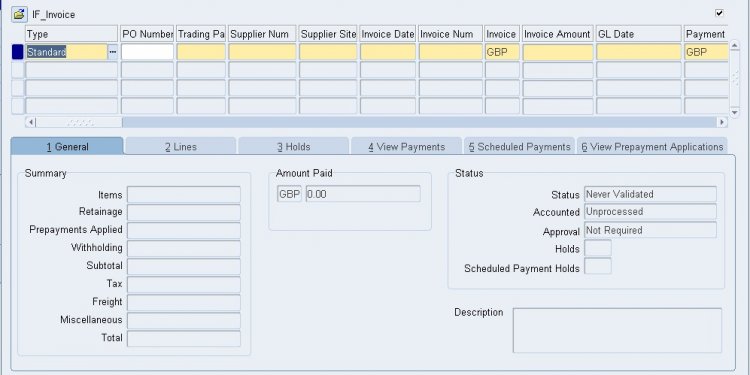 Asset Management interview questions
Here's what candidates should ask at the end of an asset management interview to put themselves in a position to land the job.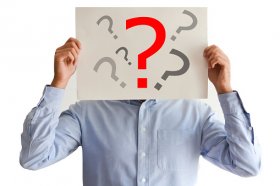 "Do you have any questions for me?" It's a missed opportunity to respond by saying "No thank you, we've covered everything, "
It's a universal signal. When the interviewer asks "Do you have any questions for me?" they're ready to wrap up. Most candidates simply say, "No, I think we've pretty much covered everything, " or something to that effect. But that's a major missed opportunity to make a positive impression during an asset management interview and separate yourself from other candidates.
So what should asset management professionals ask at the end of an interview for a buy-side role? And how should they prepare to make sure their questions are compelling?
Before you go into the interview, research the asset management firm thoroughly: recent news that's been published about it, thought leadership or market commentary that it's published, letters to investors, and the company's Form ADV (found on the Securities and Exchange Commission's website).
"A lot of people just scratch the surface, but if you look at the firm's ADV, it provides good overview of the firm, some of the senior personnel and some of the underlying funds, " said Paul Herman, senior managing director in the financial services division of The Execu|Search Group. "That's a great way to learn about the firm, its current status and some of its history."
Don't just peek at the fund firm's website for a few minutes and call it a day.
"Sometimes candidates will say to me, 'I wasn't able to find out X on their website, " said Laurie Thompson, principal in the global asset management and hedge fund practices at Heidrick & Struggles. "You have to dig deeper.
"Make sure you do enough research so that when you are given the opportunity to ask questions, they can be more thoughtful and demonstrate your intellectual curiosity and that you're well-prepared, " she said.
Candidates need to be able to ask relevant questions about the fund and the team that they'll hopefully be joining. In addition to news and market commentary, they should look at the fund prospectus in advance and get a feel for the strategy's top holdings.
"Especially on the traditional asset management side, it's a requirement to have looked at that information, " said Reshma Ketkar, director and head of the traditional asset management practice at Glocap.
Leverage your network of professional contacts
While hedge funds and private equity firms are less likely to have much information that is publicly available, you can still play online detective. For one, check social media and see who works there.
It's also important to do your due diligence by reaching out to industry peers and former colleagues, ideally talking to people who've worked there before.
"Do you know anybody who knows anybody at the firm?" Ketkar said. "Talk to them ahead of time to get the lay of the land."
Google the founders and research deals or bankruptcies they've worked on, as well as activist efforts and letters from company founders.
"You should find anything that's in the public domain, " Ketkar said. "You want your questions to make it clear that you did spend the time to look up important information that's specific to the firm and the team."
Seize the opportunity
It's absolutely a misstep to respond by saying "No thank you, we've covered everything, " Thompson said.
You should look at "Do you have any questions for me?" as an opportunity to express a real interest in the role and differentiate yourself. While the specific questions that you ask will depend on the role, the firm and the flow of the conversation with the interviewer, you should start thinking about what questions to ask well before that moment when the hiring manager gives you an opening.
Ask a question that's intended to start a conversation about what's going on with that particular portfolio or firm.
"You're asking questions but they are really more of a conversation to demonstrate your knowledge of investing and the firm's strategies, " Thompson said.
Investment professionals can ask them to share their views about what's going on in the portfolio or current macroeconomic issues, such as "What is your view on China,
"Pick anything that demonstrates you know what's going on in the world and how it may impact investments, " Thompson said.
Is the firm expanding or would you be replacing someone?
While it's not necessarily advisable to ask an internal hiring manager or HR executive whether you'd be replacing someone, that is a perfectly fair question to ask an external recruiter.
"If you're talking to the recruiter, I might ask if this is a growth hire or a replacement hire – that's useful for the candidate to know, " Ketkar said. "If it's a growing firm great, but if it's a replacement, you want to find out what might have precipitated that [job opening]."
Why should they hire you?
This is the last time for you to shed yourself in the most positive light, to leave a lasting impression and answer the question, "Why you?"
For example, you can ask: "What is the most important skill or characteristic that the ideal person in this role would possess?"
It's a specific question that will get specific responses that gives you an opportunity to talk about yourself and relate your skills and experience back to this particular job, Herman said.
"It leaves you with an opportunity to bring up a specific example of why you could be a fit here, " he said.
Another option: "What is something you admire about the people you work with?"
That could provide a last-minute opportunity to spin your experience by following up with examples of your own with the goal of turning the conversation back to reasons why you are an ideal fit for the role in question.
Demonstrate your investment bona fides
Markets have been volatile going back to last year, so it could be appropriate for investment professionals to ask the hiring manager about recent fund performance.
Share this article
Related Posts