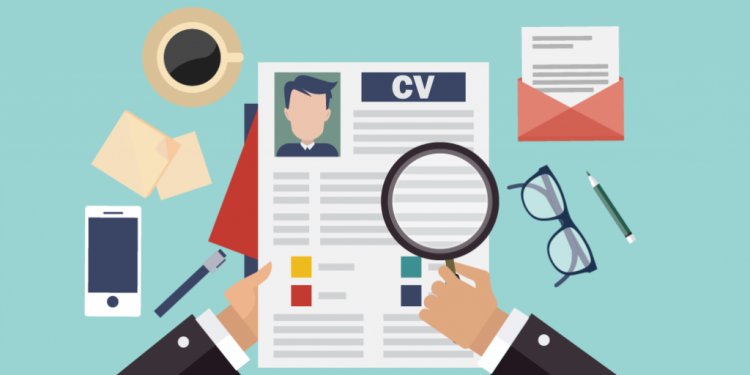 Interview questions for sales Executive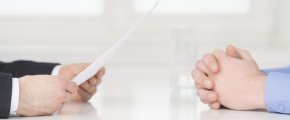 Usually when individual contributors get promoted to management, they teach their direct reports their secrets for success, use many of the same skills they did in their previous jobs, and get a salary bump.
Sales manager might be one of the only promotions where the job differs dramatically from the individual contributor role and thus necessitates an entirely different skill set. Not to mention that those chosen to lead the sales team actually take a pay cut - often earning less than their direct reports.
With this in mind, sales leaders can't ask sales manager candidates the same interview questions they'd ask a rep. A successful rep won't always make for a successful manager, and vice versa. Sales directors looking to identify the reps who would thrive as sales managers would be wise to incorporate the following 12 questions into their interviews.
1) How comfortable are you with data analysis?
Reps generally only care about one number: their quota. Keeping on top of pipeline and win rate is also important ... as these metrics pertain to their quota. It's all quota, all the time.
But when a rep is promoted to management, they must produce forecasts and reports that analyze a variety of metrics across the entire team. While a sales manager doesn't need to be a data analysis pro, they do need to have some familiarity with and inclination for crunching numbers and spotting trends. Beware of candidates that express active revulsion for data analysis.
2) What do you think it takes in terms of skills and qualifications to be a successful sales rep in this organization?
A large part of a sales manager's job is keeping the team fully staffed with high performers. This question gives the interviewer a peek into the candidate's stance on hiring. The skills and qualifications they deem to be important are those they'll look for when interviewing for open positions. Do the attributes they value line up with the company's standards? If so, it's a good sign. If not, this could be a red flag.
3) Why do you want to be a sales manager?
As mentioned above, sales managers often make less money than sales reps and perform a drastically different job. Tease out the candidate's motivations behind seeking this promotion. Do they want to be a manager because they crave a larger role within the company as a whole, and a chance to influence strategic decisions? Or have they gotten bored with their jobs, and management seems like a step up? The latter motivation is a recipe for dissatisfaction and a disengaged sales manager.
4) Pretend I'm a sales rep who has missed quota three months in a row and I'm here for a one-on-one. What would you say during the meeting?
Sales managers have to have uncomfortable conversations with their direct reports. Especially if the candidate is a rep on the team that they might be promoted to lead, sales directors must ensure they can maneuver tough situations and deliver bad news in a positive manner. However, a candidate who's overly harsh on their hypothetical stumbling rep is just as bad as one who's too soft. Look for an innate coaching sensibility and a motivational flair.
5) What do you think motivates reps the most?
This is a bit of a trick question, but it's an important one. The best sales managers know that motivation is personal. While money might drive one rep to go the extra mile, another might be inspired by a development opportunity or creative contest. The candidate who can navigate the trick and get to the right answer - in this case, "it depends on the rep" - possesses the motivational ability to lead a sales team to success.
6) What made you successful as a sales rep? How will your processes inform how you manage your team?
Just as successful sales managers understand that every rep is motivated by something different, they also understand that every rep has unique strengths they use to achieve their goals. What's the "right" way for one salesperson is not likely to be right for the entire team.
Be wary of candidates who hint that they plan to force their methods on their direct reports. Instead, look for candidates who want to identify and develop the specific talents of each team member.
7) How important is money to you?
Yes, money is important to everyone. But as Andrew Quinn, HubSpot's director of training and development points out in this post, money is inextricably entangled with self worth for some salespeople - and that's okay. This attitude simply means the rep isn't suited for sales management. Better steer a primarily money-motivated salesperson to a new territory or another opportunity at the individual contributor level rather than promote them to management.
8) What do you think makes for a successful rep coaching session?
The candidate doesn't have to give a sample agenda of what their one-on-ones would look like. However, it's important that their conception of a coaching session includes actual coaching - not just a dry discussion of the numbers. Listen for responses that include mentions of career development, goals, skill building, and problem solving in addition to data review.
9) What do you like and dislike about the sales process? How comfortable are you with upholding it?
Every rep has an opinion about the sales process, and some ignore it entirely. But it's the manager's role to uphold the sales process in the name of organizational consistency and forecasting accuracy. Ensure the candidate is comfortable with taking on the role of sales process police, and ask about their strategies for making reps adhere to the regimen.
Share this article
Related Posts