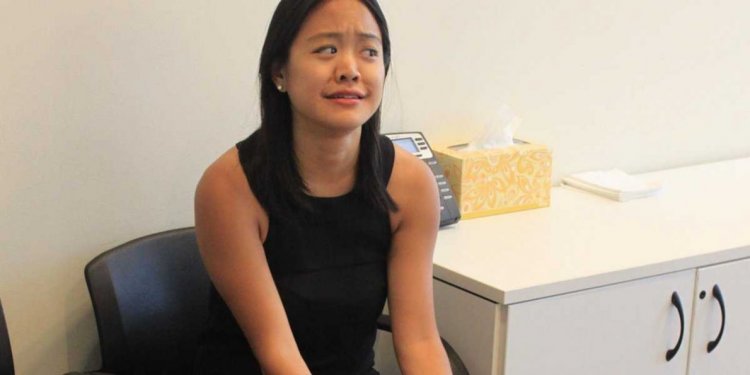 Amazon technical interview questions
I have interviewed recently at Amazon for the Sr. TPM role and they flew me to Seattle to talk to the hiring manager and their team. The experience was good, they pay for all the expenses. One thing to note is that there aren't a lot of fast food places around the hotel where they will put you up. They are all fine restaurants. So, prepare ahead. The hotel itself was great, Silver Cloud Inn with great breakfast. Their vending machines run out of water often, a lesser known secret, their Gym has a water dispenser, look for it.
My journey started with Amazon recruiter contacting me via LinkedIn. I work for a big Discount retailer, so that was the commonality and have worked in the new technologies as an Architect.
The first challenge for me was to understand why my role i.e. of an Architect was being mapped to a Sr. TPM role and when I met couple of folks there and talked to them, it was pretty clear that a person in this role really wears many hats. The person is a technical product manager, project manager, architect and Business analyst when it comes to solution delivery.
I feel that there is some amount of disconnect between the recruiter and hiring team. The recruiters are good coaches and will mentor the interviewees on what to expect, but when you talk to the product manager, SDM and TPMs at Seattle, you will notice the gap in what they are seeking.
It is very difficult for a techie at Amazon to understand how the processes work in service based companies even in retail. To begin with, most of them have under 10 years of IT experience and have worked either in Microsoft or Amazon all their careers. So, their thinking is limited to the way 2 organizations function. People who interviewed were all less than 10 yrs experience including the manager. And, since their background is so much of computer programming that they have little exposure to how an IT person talks (IT folks in services industry are expected to talk like a consultant) and this makes it very difficult for them to interview.
Amazon interviewers expect the answer to any question to start within the technical domain. However, in the service industry including the one I come from the problem analysis starts in the business domain and then expands into technical solution. This difference in thinking creates a big gap and to put it in simple terms takes the interviewees 15 mins to understand. My interviewers struggled to articulate their questions so I could give them the answers they needed. I feel this is why they conduct so many interviews and to find who they are looking for.
My friend who holds a director position in Big 4 was recently interviewed by an SDM, and the interviewer was so frustrated. It took them 25 mins to understand what exactly he wanted the interviewee to answer.
So, when you do interview, start your response in the technical domain and assume the world is perfect i.e. no org constraints, no dependencies, no processes which can impact technical design and it will help give them the right answer.
There was not a question, I hadn't prepped on, yet do not know what happened. I know I did not have the time to get to talk at the physical level in the 45 mins of design questions.
future bass
future diary characters
future ford clovis
future goten
future hendrix
future husband
future islands
future kind
future kids academy
future me
future nostalgia tour
future olympic sites
future of shiba inu
future proof
future quotes rapper
future technology
future the rapper
future us open sites
future you deserve it
future yeezy releases
future about me
future after pandemic
future against all odds lyrics
future of top glove
is top ships a good investment
future between
future war between india and pakistan
future relationship between uk and eu
future by paramore lyrics
future by red velvet
future didn't even know it
future for the streets meme
future in 8 mile
future in tagalog
future made of virtual insanity
future made of
corning future made of glass video
future off road suvs
future on computer meme
future on youtube
future of outside broadcasting
future past review duran duran
future pro basketball goals
future through football academy
future to the streets
future until
future vs forward
future vs option
via future
future with covid
futurology analysis
futurology degree
good futurology podcasts
futurology language
futurology twitter
futurology techniques
futurology youtube
futurology in malayalam
futurology in art
future and ciara
future cars
future electronics
future engineers
future girlfriend
future market
future net worth
future nostalgia
future of cryptocurrency
future quotes for her
future questions
future tense conjugation
future young thug
future younger
future zodiac sign
future after hours atlanta
future after ciara
against future generations
future of top shot
future at computer meme
future at rosebar
future beyond shell
but future focus
fridays for future contra argumente
future fit break even goals
future for frontliners scholarship
future from a16z
future from where
future in latin
future like ours marquis
distant future opposite of
opposite of future in english
future out of band
future over your head
future over my head
future spoil her till she a brat lyrics
future towards a
future and ciara son
future up or down
up future africa
future via-nett kft
folly future via
future without dreads
futurology ai
futurology and education
futurology class
futurology discord
futurology delphi method
futurology la gi
futurology in education
futurology methods
futurology manic street preachers review
futurology predictions
futurology private reddit
futurology review
futurology synonyms
futurology trends
futurology what is the meaning
future and drake
future days
future gohan
future lori harvey
future memes
future tense of except
future from where
future in sight
future tense into passive voice
next future of epl
future past duran duran lyrics
future pro bowl locations
future pro sports management
futurology magazine
futurology tracklist
future bass
future children
future career quiz
future gif
future me
future net worth 2021
future questions to ask your boyfriend
future super bowl locations
future wife
future xanax damage
future after pandemic
future of top ships
future before rap
future beyond
future of work during covid
future from atlanta
future in front of
into future treasures
future off facebook activity
future on russell wilson
future on tour
since future tense
future with glasses meme
future within
futurology in education in hindi
definition for futurology
future electronics
future how many how many
future ford roseville
future perfect
future progressive
future utility converse
future value of money
future after that
future among us meme
future all around rope
future at rosebar
future between us
future but we can prepare for it
the future of made in china
Share this article
Related Posts