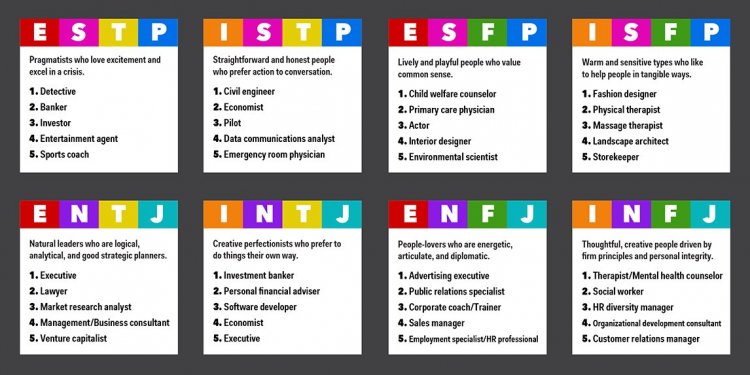 Job personality test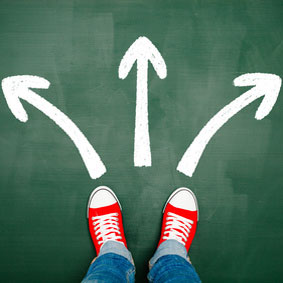 Your personality type and corresponding preferences can make it easier to work in some occupations, and harder to work in others. As a result, people with certain personality traits find themselves in certain types of occupations and workplaces more often than in others.
In turn, certain occupations and workplaces may attract certain characteristics – an employer's job requirements or workplace culture often necessitate specific personality traits. These traits can be characteristic of particular personality types.
In order to be content and fulfilled in the workplace, it is vital to match your occupation and work environment to your personality type. This is because job satisfaction is at its highest when your job engages your strong personality traits. Similarly, it boosts professional fulfilment when your job is in line with your attitude, values, and preferences.
For example, INTJs, ENTJs, ENFJs, and ESTJs often find themselves in engineering roles within technology-focused organizations. In addition, ENTJs, ENFJs, and ESTJs may take on leadership roles.
Conversely, ISFJ, ISFP, and ESFJ personality types often work in people-oriented industries such as healthcare, social services, and counseling. ISFJs, ISFPs, and ESFJs may find themselves particularly comfortable in roles where they interact directly with clients and provide practical, personal help. Likewise, ESFJ, ENFJ, INFJ, and ISTJ types enjoy leadership and management roles in the same field.
Job-related stress is lower when your responsibilities at work correspond to your personality-related preferences. Having to meet job requirements that conflict with your personality type may lead to significant dissatisfaction. For instance, if you are an expressed introvert and your job requires frequent, prolonged social interaction, it can make for a very frustrating situation that may lead to burnout.
Of course, this is not a comprehensive list, but rather a compilation of a few examples to illustrate the idea. Take Jung's typology personality test to discover your personality type, your personality type preferences, and find out which careers and occupations are best for your personality type!
Share this article
Related Posts