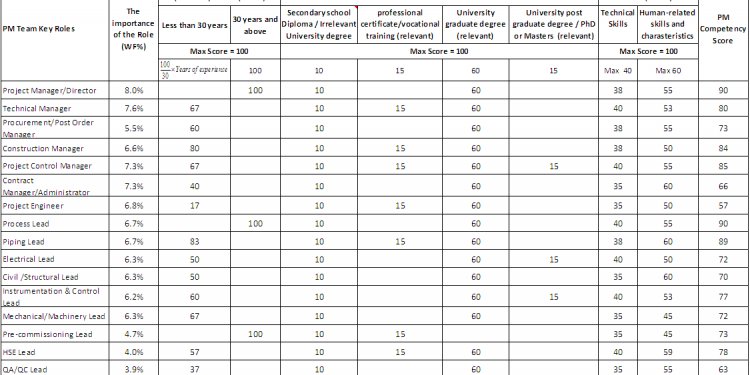 Behavioral interview questions for Project managers
Project manager interview questions that explore the most important behaviors a project manager should demonstrate in order to be effective in the project management job.
In addition to the project management interview questions that assess your technical skills and experience you will be asked interview questions that explore your soft skills or competencies including team management skills, communication and interpersonal skills, negotiation skills, change management and adaptability.
The sample interview answers will guide you in preparing your own convincing behavioral answers.
These are the behaviors identified as necessary for survival and success as a project manager in today's tumultuous business environment.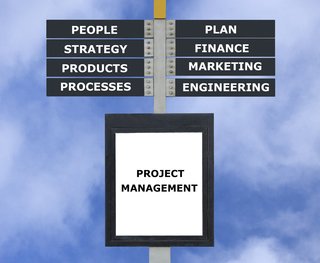 The focus is on behavioral-based interview questions as they are used more and more in assessing suitability for a project manager role. Go through these project manager interview questions and answer guidelines to prepare for success in your job search.
Give me an example of how you used your leadership skills to help your project team meet a difficult challenge.
An effective project manager needs to lead though setting goals and using the right methods to guide and influence the project team towards goal attainment. Good leaders enable team members to feel they have a real stake in the project and encourage them to participate in problem-solving and decision-making.
When answering project manager interview questions about leadership show how you understand the need to communicate and consult but are also aware that lots of talking and procrastination achieves nothing without decision-making and taking action.
Effective project managers lead by example and are open and honest about the challenges they face. They recognize the importance of collective team effort in achieving the desired results. They are able to identify and use the strengths of each team member and allocate roles and responsibilities accordingly.
This empowers team members to respond to the challenges that arise. Those that excel as project managers keep the project team motivated to give of their best to meet these challenges.
They understand the appropriate management style to use with each team member at the different stages of team development. They know how to best utilize the competencies of the team and each team member to deal with challenges and problems.
Describe a time when your communication skills helped in dealing with difficult clients or team members.
After leadership, the ability to communicate effectively with people at all levels is regarded as the second most important project manager skill. Good project management requires clear communication about objectives, roles, responsibilities, performance, expectations and feedback.
The project manager should be able to effectively influence and persuade clients and the team to ensure success. Explicit guidelines and expectations should be communicated to accomplish results.
When answering this question it is important to show how you are able to adapt your style of communication to the person you are dealing with. Empathy, understanding and self-awareness all play a role in doing this.
The ability to communicate with different individuals on various levels with diverse project interests is important for successful project management. Every project team and every project is different, you must be able to adjust your style to their needs.
Part of effective communication is the ability to be enthusiastic about the shared goals and vision. Enthusiastic project managers are committed to their goals and express this through optimistic and confident communication.
Give an example of a win-win situation you negotiated.
In all projects there are a number of stakeholders who see their concerns and issues as the most important.
Effective project management means responding by finding the best solutions that address the issues without compromising the other stakeholders or the overall project.
In your answer show how you are able to communicate essential information and workable alternatives in a way that gains acceptance.
Your ability to understand the position of the other person and to focus on solutions rather than problems is key to effective negotiation on a project.
What was the most stressful aspect of your last project and how did you deal with it?
The ability to cope under pressure is often explored in project manager interview questions. Very few projects stay on schedule, under budget and with no major problems. Expect project manager interview questions that explore how you manage stress.
The ability to remain focused and effective in stressful situations is key to successful project management. Limited resources and time, changing demands and new circumstances all result in pressure on the project manager.
Show how you are able to stay calm under pressure. Discuss the resources and strategies you use to reduce stress focusing on aspects such as your people management, technology management, risk management and expectation management.
Tell me about a situation during a recent project when you had to adapt and manage change.
Show that you can adjust effectively to meet changing demands and tasks. An effective project manager can quickly assess a new situation and adapt to it. The change management process is critical to the success of a project.
Each change needs to be properly defined, considered and approved before it is implemented. Focus on developing a plan for change that addresses change on both a process level and on a people level.
Careful and well thought-out preparation of the stakeholders for change and the ability to overcome resistance are key to successful change management. Your answer to should emphasize your ability to plan properly and thoroughly for change.
Prepare thoroughly for project manager interview questions that explore these essential competencies and show yourself to be a smart and effective job candidate. How to answer behavioral interview questions is explained thoroughly in the behavioral interview guide.
blog at wordpress
blogging microphone
blogging is dying out
blog pro 2.0 template
blogging is dying out
blogging pro jobs
blogging like
makeup blogging
blogging with notion
hailey outside blog
blog quilting
under blog
blog up step
blogging in 2021
blog gardien de but
bloating after ovulation
blog quizlet
blogging course near me
blogging sites like tumblr
blogging about books
is vlogging better than blogging
blogging kaise karte hain
blog before mario
bloggingpro theme
blogging about art
blogging as an educational tool
just outside blog
blogging by maya
blog jokes
blogging groups near me
blog as subdomain or subdirectory
blog versus website
moving beyond blogging
blog meaning in english
blog inside paradeplatz
startup blog
blog platforms free
the curtain with blog
vlogging camera
blog behind the black
blog through word
blogging over
blog yelp
blog websites free
blogging classes
blogging like website
blogging during war
makeup blog
blog quizlet
blogging with wix
blog behind the scenes
blogging millionaire
blogging with squarespace
blog login
blog on health and fitness
blogging groups near me
blog between
near blog
blog ynab
can i earn from blogging
blog.inside out-prison
blogging def
blogging over thyme
blogging under your own name
blog keywords
blog logo
meaning behind blogging
explain xkcd blogging
blog income
blog during spanish period
blogging apps
blog via google
beyond blog
Share this article
Related Posts